Brake Service
at Poway Honda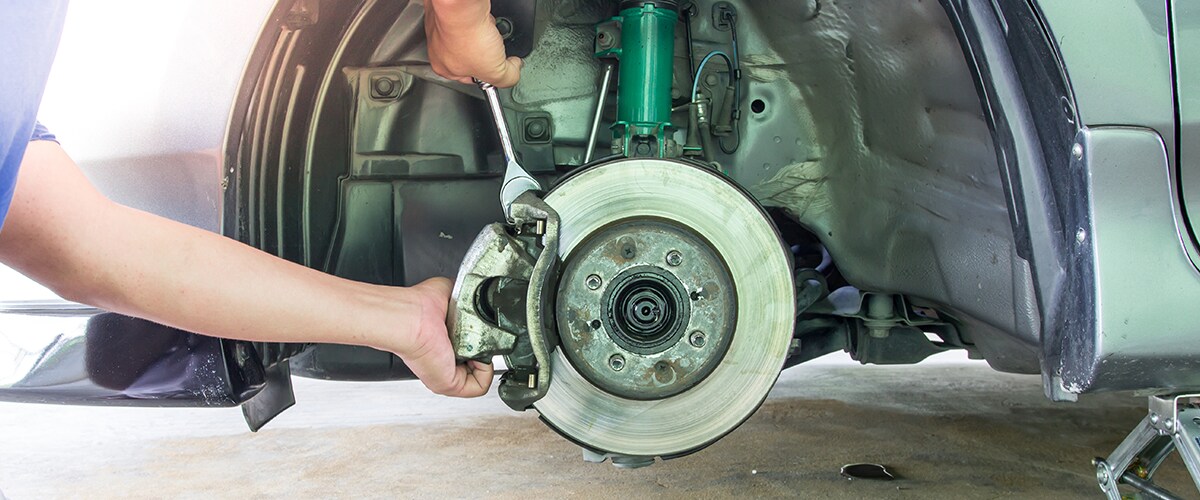 Signs your Honda vehicle might need to come in for brake service
There are some warning lights or vehicle quirks that drivers would rather ignore than deal with. However, that's rarely the case when the quirk in question has to do with brakes! Understandably, drivers want to make sure their brakes work in any and all conditions, and here are some signs that yours should be checked by our trained Honda service center technicians.
Signs you should come into our service center for brake service
First off, we want to let you know that these signs don't necessarily mean something is wrong with your brakes or that you shouldn't be driving your Honda model around town. To be sure, though, we'll have to review them at our service center. Here are signs to watch out for:
Brakes that feel soft, spongy, or slow to respond when you put your foot down
You can feel your brakes shuddering or pulsating when you press on them (this could also be a sign that we need to check your rotors)
Any grinding, squealing, or clunking sounds when you come to a stop
You get hit with a sharp, almost acidic smell when you brake
When you brake you notice your vehicle pulling to one side. You might also notice that it takes longer than comfortable to stop
There's a bright ABS warning light on the dashboard
Write what you're seeing, hearing, and possibly smelling down in the comment section when you schedule an appointment to come in for brake service. After you arrive, we'll check the braking system, review the rotors, and look at the brake fluid levels to make sure they're still optimal. If you need rotor work, fresh fluids, or new brake pads, we'll order everything through the parts center team to ensure you're getting Genuine Honda products that were made for your specific Honda vehicle.
Make an Appointment Today
With all the excitement around advanced safety technologies, like those you can find within the available Honda Sensing® suite, it can be easy to forget how important the "basics" are when it comes to keeping you safe on the road. If you're concerned about your brakes, make an appointment with us today so we can give you the greenlight for peace of mind driving or repair any necessary components.
Hours
Monday

8:00 am – 5:30 pm

Tuesday

8:00 am – 5:30 pm

Wednesday

8:00 am – 5:30 pm

Thursday

8:00 am – 5:30 pm

Friday

8:00 am – 5:30 pm

Saturday

8:00 AM - 5:00 PM

Sunday

Closed