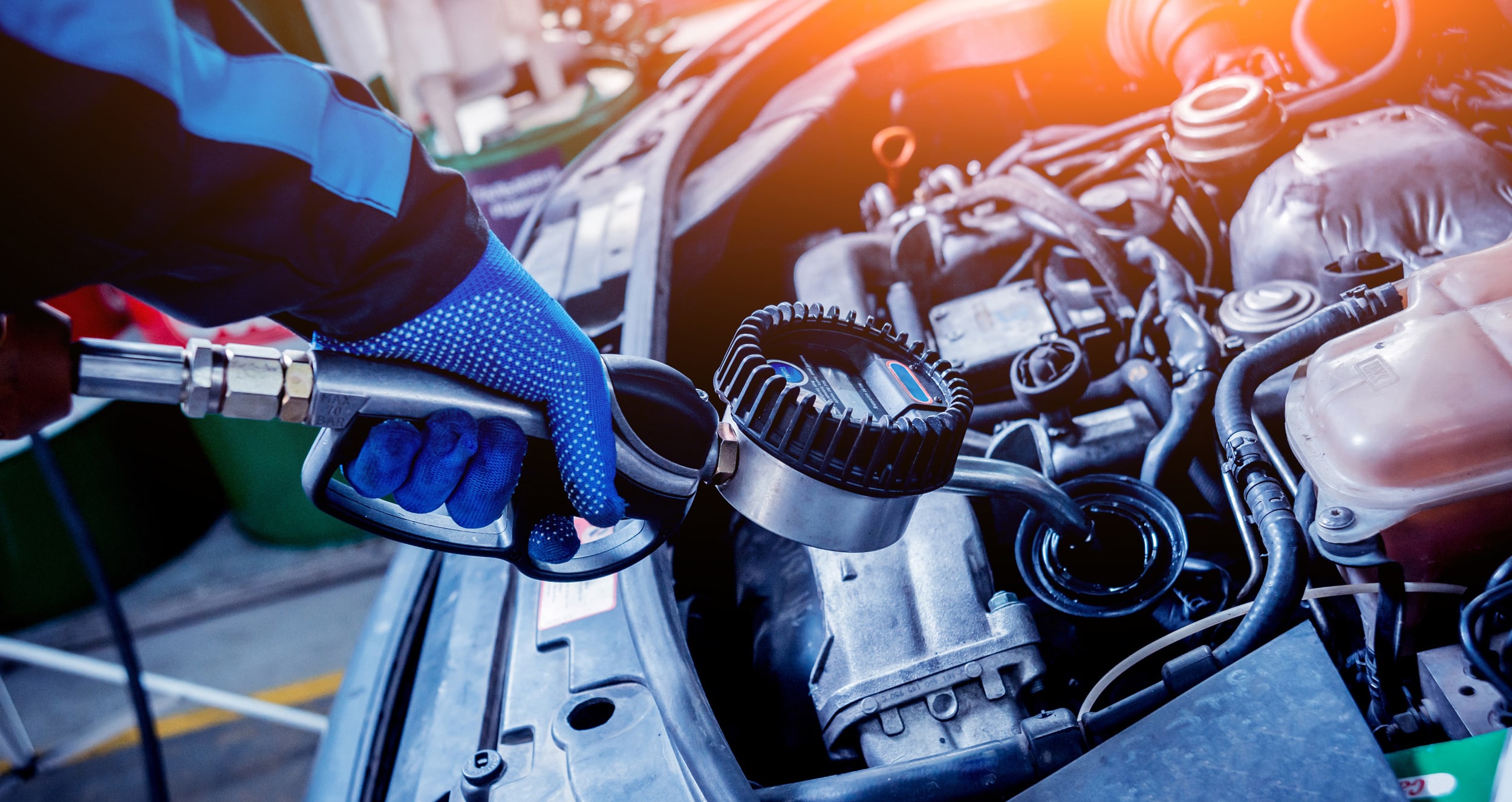 What you Should Know about Scheduling Service with Poway Honda
Receive Certified Honda Service & Quality Auto Repairs in San Diego County from Our Trusted Team
Do you want a service team that always puts you first? Poway Honda does! Our Honda service center in Poway, CA is home to a team of experts who work to ensure your upcoming miles are better than those in the rearview mirror. From routine auto maintenance to complex repairs, you'll find that Poway Honda's services are always worth the drive.
You deserve an exceptional Honda experience. Poway Honda promises that when you visit our Honda service center, which is located at the intersection of Poway Road and Midland Road, across from Lowe's. Because we're centrally located in San Diego County, we're able to serve Honda drivers all over the North County region. Service your Honda in Poway, soon!
What Makes Servicing Your Vehicle at Poway Honda Different?
Service That's Always Worth the Drive
Receive service that's always worth the drive by bringing your car to Poway Honda. Don't assume you have to pay more for Honda Certified Service. Escape big city pricing of maintenance in San Diego with a short drive to the Poway Honda service center, where you receive affordable service with repairs of the highest quality. It's always worth it to drive to our local North County Honda dealer for exceptional service.
Experts on All Honda Models
No North County mechanic knows your Honda better than we do. With over 100 years of combined experience, our Honda Certified Technicians can keep any Honda at peak performance. That's because they use the latest tools and technology, along with genuine Honda parts. Your Honda is in good hands, as our factory-trained technicians have the skillsets and experience to service every model from vintage Hondas to all-new Honda Hybrids.
We Keep You Involved During Repairs!
All San Diego County drivers want to stay updated with their Honda's health. That's why Poway Honda keeps you involved with a high-tech service experience, sending updates via video and text. All Honda service information is provided so Poway motorists can make the best driving decision. You can even schedule, approve, and pay for service at Poway Honda with their phone. Ask us about our no-contact service and vehicle sanitization options.
Express Service in Poway!
We understand North County drivers around San Diego lead busy lives, leaving them little time for car maintenance. That's why Poway Honda provides Express Service! There's no appointment necessary for routine maintenance items like oil changes and tire rotations. Drivers can show up to our Poway service garage when it's most convenient for them! These Honda maintenance projects are still important, which is why they shouldn't be neglected. Our Honda service center in Poway promises to have you back rolling along North County roads in no time. Stop by Poway today for Express Service with your Honda!
Service Financing for Honda Maintenance Through Sunbit
Service your Honda now and pay later with Sunbit! Poway Honda provides service financing through Sunbit, a helpful financial institution that offers a buy now, pay-over-time solution for Honda maintenance and repairs. Some Honda repairs don't fit in your budget the day you need them. Thanks to our available service financing, there's no need to delay necessary repairs. Have your Honda's brakes repaired or get a new set of tires for your Honda Pilot, and then pay them off in the coming months. Repair your Honda right away with available service financing!
Poway Honda's Service Center Puts You & Your Honda First!
From Honda Certified Technicians, OEM parts, and an unmatched level of expertise to Express Service, Sunbit service financing, and timely updates, Poway Honda proves to be the North County region's premier service center. Don't put off Honda repairs. Schedule service online with Poway Honda, San Diego County's Honda service center that always pushes drivers towards peak performance in affordable fashion.
Battery Special
$30.00 Off
Transmission Service
$20.00 Off
Hours
Monday

Closed

Tuesday

8:00 am – 5:30 pm

Wednesday

8:00 am – 5:30 pm

Thursday

8:00 am – 5:30 pm

Friday

8:00 am – 5:30 pm

Saturday

8:00 AM - 5:00 PM

Sunday

Closed